Turning something headed for the trash into an art object is something most altered artists relish. Try these lessons for an introduction to altered art.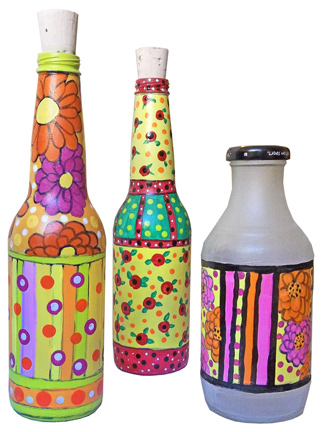 Recycle your glass bottles into colorful, whimsical art pieces! These simple step-by-step instructions will show you how.
Recycle your old gift cards into summer jewelry.