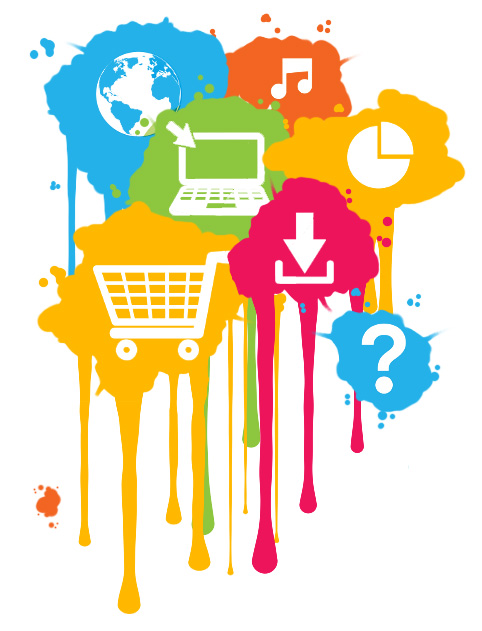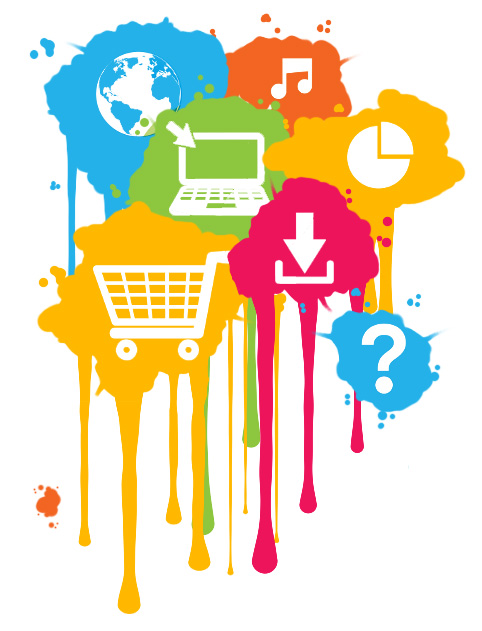 Like many people trying to make a living from creative work, I use a variety of online tools to run my business. Here's a rundown of the software, services and sites I use right now:
WordPress
I use WP to power every site I run: Ten Two Studios, LisaVollrath.com, the holiday coundowns, my vegan blog, and, of course, Go Make Something. Although WP is free blogging software, thanks to the folks who develop themes and plugins, it can be configured to support virtually any type of site. I use multiple installations on my shared server, but if you don't have your own web space already, you can start playing with WordPress using their hosted service at WordPress.com.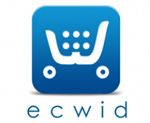 Ecwid
The shopping cart at Ten Two Studios is powered by Ecwid. They offer a free package, for 10 products, for folks with just a couple of items to sell, or for testing before you expand to one of their paid packages. I found them because they were developing a WordPress plugin for their service, so inserting a shopping cart into Ten Two Studios was very simple. They also offer a Facebook app, to insert your cart into your FB business page.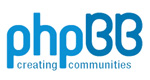 phpBB
I use phpBB bulletin board software to run the classroom at Ten Two Studios. It's a little harder to work with than WordPress, but has plenty of features that make it a better choice for my students than any of the WP plugins I tested. The only thing it's missing is a really decent gallery feature.


PayPal
I use PayPal to accept payments for purchases made through my Ecwid shopping cart at Ten Two Studios, and to accept tips from students in the classroom. I've heard lots of terrible stories about PayPal, but they've always been reliable. I've never lost a single dollar to disputes, and when my debit card number was used to make fraudulent purchases while I was having surgery, I was able to resolve the issue with one phone call from my hospital bed. I call that excellent service.


Web Hosting & Domain Registration
For many years, LinkSky has been my web hosting company. I pay them about $11/month for web space large enough to host all my sites, images and videos. They're very reasonable, and other than monthly billing, I rarely have any contact with them, which says a lot about their service and uptimes. When I do run into a problem, their tech support is quick and knowledgeable. I also register all my domains through LinkSky, which costs about $13 each per year.


Patreon
Patreon facilitates accepting monthly payments from people who just want to support my artwork. It offers tools to offer patron-only content in exchange. The tools are minimal, but what's there does facilitate a direct connection between artist and patrons.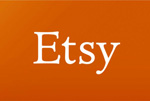 Etsy
Like most makers, I have a shop on Etsy. The fees for listings are minimal, and they charge a tiny percentage if a purchase is made. Like many web shops, just because you build it doesn't mean anyone will find it. You really have to promote your Etsy shop to get any traffic at all. I use it mostly to sell off sample items I've made while writing project instructions.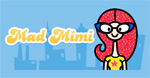 Mad Mimi
For years, I used an announcements-only Yahoo group to send email messages to folks who wanted to be kept up to date on what I'm doing. It was great when email was simply text and links. When I started receiving pretty emails from people I followed with images in them, I went in search of a reasonable email subscription service, and found Mad Mimi. They offer simple tools to send good-looking emails, and track the results. Their price beats every other provider I tested, and their customer service is prompt and hilarious.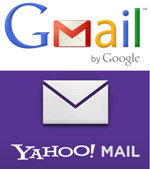 Gmail & Yahoo Mail
I use free email providers for both business and personal messages, rather than the email addresses that come with my domains. They're easily accessed on hotel computers or my phone using their apps, and generally come with enough tools to keep things organized. I'd much rather someone else be responsible for providing me great email service than have to maintain it myself.


Kickstarter
I've used Kickstarter to raise the funds for three projects. I wrote about it at length in my article What I Learned From My Kickstarter Campaigns. Kickstarter is really only useful for those who already have a large following to tap into, or have an amazingly crazy idea that will instantly go viral.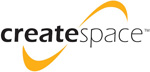 CreateSpace
Amazon's CreateSpace is a publishing platform for both printed and digital books. It's pretty simple to use, and it quickly gets your books listed on Amazon.com. The down side is that it's really focused on books that are filled with text rather than images, but if you're as determined to make it work as I am, you can get a decent result from more arty looking books.


Saatchi Art
I list most of my fine art on Saatchi Art rather than Etsy, to get myself noticed by people who are looking for things to hang on their walls. They take a really steep commission: 30% of the sale price. However, they do get a lot of art-focused traffic, and their system of purchasing and shipping is very prompt and efficient. They also don't mind if you list pieces already sold, to offer them as prints, or if you list pieces on their site and elsewhere. It costs nothing to set up a page on their site.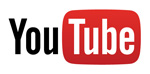 YouTube
YouTube hosts all my video content, including the videos for all my classes. I like that they let me keep those videos unlisted, so I can embed them into my class lessons, while making them invisible to folks not enrolled. Also, they're free, no matter how much I upload, and they provide tools to do things like add links directly into the videos..


Facebook
Although I once used Facebook as my primary method of marketing, it's becoming less and less valuable to have a page there, because they're throttling the visibility of posts from folks who don't pay for advertising. I use it primarily to post to groups when I add new videos or articles.


Pinterest
Pinterest can also be a great marketing tool for people who create lovely visual content. I often create Pinterest-friendly images for new articles, and post them to group boards. I also advertise classes and projects there. The key is not to use Pinterest solely for these things, but to pin interesting items which happen to include them.


Twitter
I really use Twitter very rarely, but I do have WordPress plugins that automagically post links to all my new articles from every blog there. I do provide social media buttons on all my articles that allow people who do use it to tweet links easily.


Zazzle
There are lots of services like Zazzle, including Cafe Press and Red Bubble, that allow you to offer your artwork printed on a variety of things, from t-shirts and totes to postcards to shower curtains. I use Zazzle because I like their service, and they offer the things I want to use to fulfill Kickstarter rewards, like buttons and prints.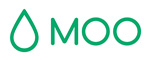 Moo
I use Moo for postcard and business card printing. The quality is excellent, and the options are much less generic, and more "use your own artwork" friendly than other services. Sign up for their emails, and you'll get regular notices of sales and discounts.