Category:
Free Printables
In this section of Go Make Something, you'll find over 1,300 sheets of printable images to use in your artwork. Please be sure to read the copyright notice attached to each sheet of images. They are offered for personal, non-commercial use only. They are not to be redistributed or reposted.
These are the newest printables added to the site.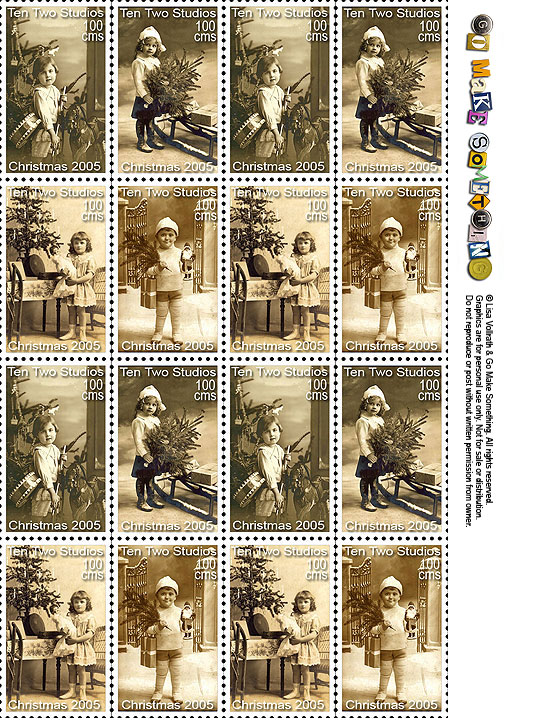 Faux postage stamps are great for decorating envelopes, and are ideally sized for artist trading cards.